Pride in Medway 2024 Sponsors
This year we have some great sponsors supporting Pride in Medway 2024.
A big thank you to everyone who is involved! 
We still have sponsor opportunities available. Get in touch with us to find out more.

Medway Council- Headline Sponsor
Medway Council is delighted to be the headline sponsor of this year's Pride in Medway Awards.
I am so proud of the extraordinary groups and individuals of all ages in Medway who, all year round, do so much to support and help others in our community. They truly act in the spirit of One Medway. These awards shine a light on those unsung heroes in our community. I am very much looking forward to hearing all the stories as part of the awards submissions and to meeting the nominees at the awards who make me proud to be Medway.
---

Medway Messenger
Out of all the events the Messenger supports, the Pride in Medway Awards remain one of our favourites. We know from our daily dealings that there are hundreds, if not thousands, of people out there who give their time, efforts and resources to help others. The awards play the important role of shining a light on the work these unsung heroes do. The Messenger is incredibly proud to support the awards and we look forward to featuring these community champions.
---

mhs homes
We're delighted to be a sponsor of this year's Pride in Medway Awards! It's all about celebrating the incredible local heroes who truly make Medway shine.
We're especially proud to be sponsoring Health and wellbeing which is at the heart of what we do, from our ethos as an employer to our commitment to our customers and our communities.
This award recognises the hard work of people and individuals who are making a big difference by promoting positive health and wellbeing here in Medway.
We're really looking forward to seeing the initiatives that are put forward and celebrating the results.
---

AC Goatham & Son
There are many local heroes here in Medway and we are very proud to be standing alongside so many of them this evening at the Pride in Medway Awards, as their achievements are recognised. We salute all the people of Medway who take the time to help others and who work towards improving the local community. Great teamwork all around!
---

Uniper
Uniper is proud to be sponsoring Pride in Medway again this year, an event that truly must be celebrated. We never cease to be amazed and inspired by the lengths, efforts, and energy some people are willing to go to support their local community. Our Power Stations at Enfield, Grain & Taylors Lane can help power local homes and businesses, but it takes people to light up their communities – the type of people recognised by the Pride in Medway Awards.
---
MidKent College
We're delighted to sponsor Pride in Medway, and to help our local community celebrate those who have worked tirelessly to serve the people of Medway. Our hope is that the truly inspirational finalists we commend this evening will encourage others to take action and get involved in community life to make Medway a better place for everyone.
---

National Grid
Grain LNG are delighted to sponsor this year's Pride in Medway Awards, specifically the Volunteer of the Year category. At Grain LNG, we often talk about pride; pride in our professionalism, pride in our community work, and pride in our team who represent the community they work in - Medway. Many, in fact most of our team are part of the community themselves, and we're immensely proud of that - Medway's community is our community. That's why it gives us great pleasure to support these awards that do so much to celebrate the amazing achievements of the people who make it such a great place to live and work.
---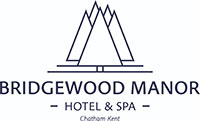 Bridgewood Manor
We are delighted to be involved with the Pride In Medway Awards again this year, it is such a great opportunity to celebrate the wonderful nominees that inspire us every year.
---
Locate in Kent
Pride in Medway is a wonderful celebration of community spirit and we're proud to be able to support the event as sponsor. Each year is a testament to the difference we can all make by giving something back. We look forward to highlighting those amazing residents of Medway, all leading the way.
---