Pride in Medway 2020 – We haven't forgotten you!
2020 was a time of prolonged uncertainty for us all, and like many events and celebrations, the Pride in Medway 2020 awards ceremony was unable to take place in its usual fashion.
But we haven't forgotten our wonderful nominees! In place of a new event for 2021, we are using the time this year to celebrate all of our 2020 finalists in a safe way!
We will soon be launching a celebratory video of all our finalists over on our Facebook page @PrideInMedway2020. This is where you will be able to 'meet' all of our finalists, our sponsors and announce the winners. So, head over to our Facebook page, give it a follow and keep your eyes peeled for the video!
We are also pleased to announce that Pride in Medway 2022 will be going ahead, so if you have a special person, business or organisation in mind that you'd like to nominate, the nomination process will be launching late summer / early autumn.
We'd like to thank you all for your patience and ongoing support with the Pride in Medway awards. We are really excited to finally announce the 2020 winners, and we hope you enjoy the video!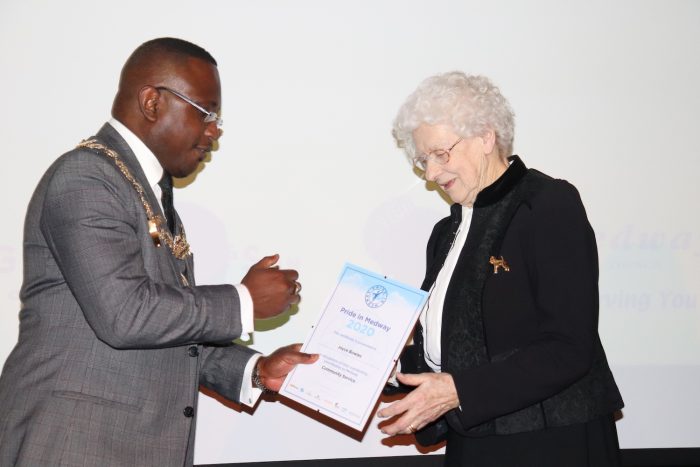 Pride In Medway is back!
Pride in Medway is an annual award celebrating all the wonderful people that make a difference to the local area through their dedication to helping others. Set up 19 years ago by the Medway Messenger, the awards are the opportunity for people to share incredible stories of why their friends, families and work colleagues deserve recognition for making their mark in Medway.
Whether you know someone who has raised an impressive amount of money for a local charity or have put others ahead of themselves despite their own personal struggles we want to hear about it. Nominate them now!
Entries for 2020 are now closed.
All Pride in Medway 2020 nominees will be invited to the Certificate Presentation Evening in February where our judges will pick the finalists. The finalists will then be invited to the Gala Dinner Evening in April where the winners will be announced.