Pride in Medway 2022 - Celebrating 20 Years!
Pride in Medway 2022 is here and this year we celebrate 20 years of the awards. After last year's virtual awards ceremony video, we are so excited to announce that this year we will be celebrating the awards in the usual fashion…in person!
The nominations process for Pride in Medway 2022 is now closed.
We are so excited for this year's Pride in Medway Awards, and we will keep you updated both here and on our social media pages.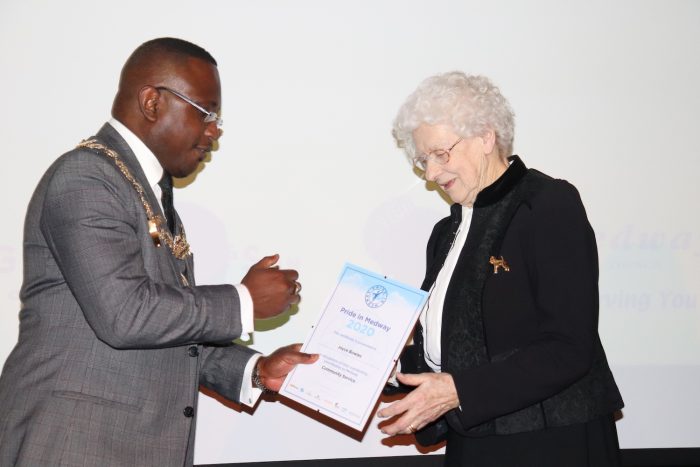 Pride in Medway 2020
2020 was a time of prolonged uncertainty for us all, and like many events and celebrations, the Pride in Medway 2020 awards ceremony was unable to take place in its usual fashion.
But we hadn't forgotten our wonderful nominees! During 2020, we celebrated all of our 2020 finalists in a safe way by bringing them a virtual awards ceremony that was launched on our YouTube channel.
With a voice over by Nicola Everett and an appearance from Phil Gallagher the video introduced the 2020 sponsors and finalists and finally announced the winners of each category.
To watch the video, click here!