Medway Coastguard - Winner of the Medway Messenger Sponsor Award
Relying entirely on volunteers, the Medway Coastguard Team helps keep the local community safe. The team worked especially hard over Christmas with their search and rescue operations to strive for a positive outcome. Their job certainly isn't easy and the team deserves recognition for all their hard work helping people in Medway that need their assistance.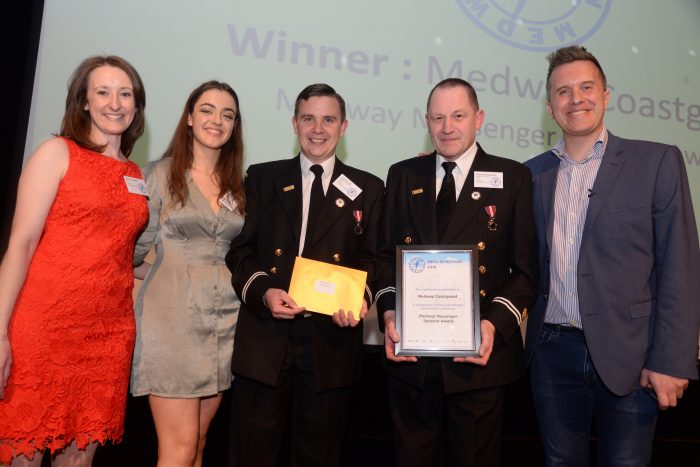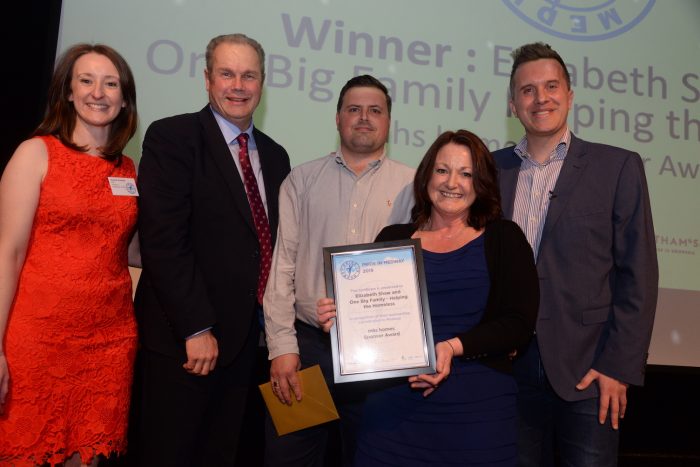 Elizabeth Shaw and One Big Family: Helping the Homeless - Winner of the mhs Homes Sponsor Award
Elizabeth and the volunteers at One Big Family are making a fundamental difference to the Medway towns. One Big Family is a charity that works tirelessly throughout the year to provide hot food for the homeless and socially vulnerable in Medway. They also offer food parcels, clothes and individual support. The charity also runs a night shelter every weekend from November until March. The team is led by Elizabeth Shaw and with the hard work of her and the team, they have given hope to many people across Medway.
Kevin Rourke - Winner of the Medway Council Sponsor Award
Kevin set up the first breakfast club for veterans and members of the armed forces in Kent three years ago and has driven it forward with pride and passion. Through his hard work the club has grown and now has around 50 members that meet once a month. The breakfast club is an inclusive and comfortable space that helps people to come out of their shell and to network with other veterans. He has also helped other clubs get up and running. Great work, Kevin!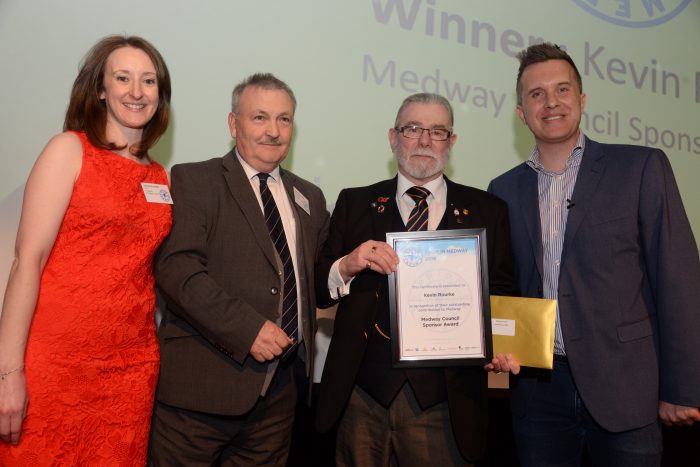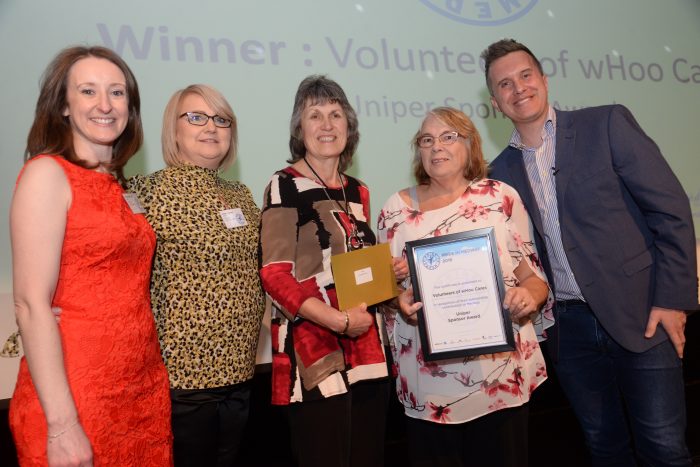 Volunteers of wHoo Cares - Winners of the Uniper Sponsor Award
wHoo Cares is a community interest company that supports individuals living on the Hoo Peninsula that was founded by volunteers in 2015. Their wonderful team takes the time to help people in any way they need including sitting with the elderly and helping people with weekly food shops. Through their hard work they are able to strengthen communities on the Peninsula. Their key purpose is to work with local individuals, communities and organisations across Hoo, and any profits they make will be invested back into the community. The volunteers of wHoo Cares really do make a difference to the Medway community.
Thomas Baldock - Winner of the MidKent College Sponsor Award
Getting young people involved in politics is extremely important and as Chair of the Medway Youth Council Thomas ensures young people are involved in local decision making. Through his enthusiastic and positive approach to his role, he has grown membership and overseen the Make Your Mark annual survey to see an impressive increase in responses. Thomas is a likeable young man, who works hard to make a difference within his community.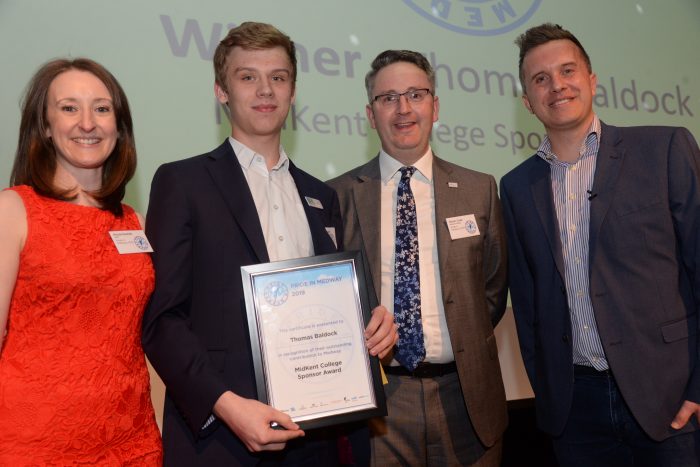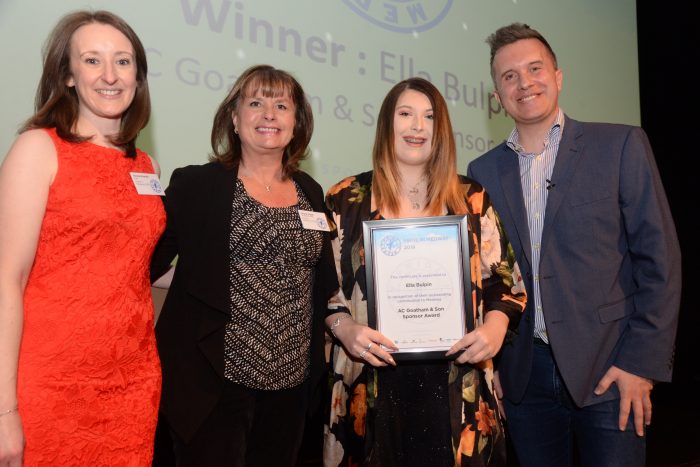 Ella Bulpin - Winner of the AC Goatham & Son Sponsor Award
Ella has been a fantastic carer since she was eight years old, when her father Spencer suffered a stroke. She does a number of things to help her father including cooking, cleaning, food shopping and sorting out bills. Ella does all of this alongside going to school and studying for her GCSEs. She is a kind, caring, and intelligent young lady that is a true Medway hero.
Marc Harris - Winner of the Bridgewood Manor Hotel Sponsor Award
Thanks for Marc's courageous actions, a robbery was prevented at his local Co-op. When a man with a knife entered the shop and demanded money from the till, Mark intervened at his own personal risk, and in doing so stopped anyone getting hurt. The person that nominated Marc said that he always puts the needs of others before his own, and is a great friend to many, many people.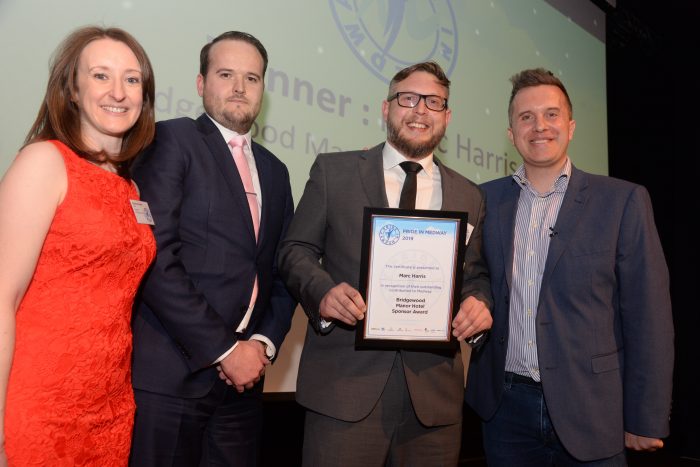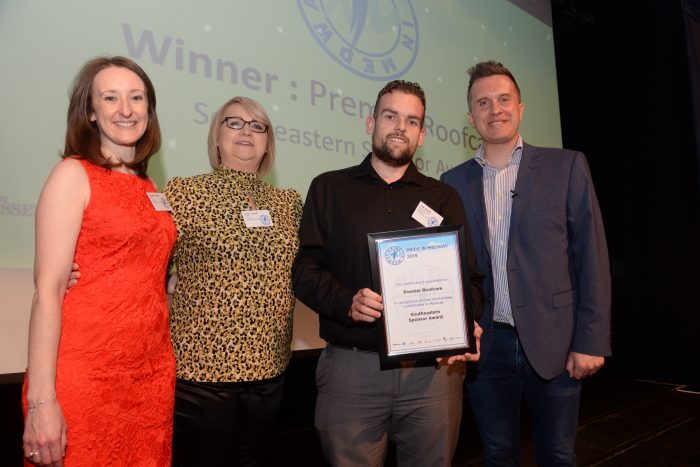 Premier Roofcare - Winners of the Southeasten Sponsor Award
Lee and his team at Premier Roofcare stepped up to help when people broke in and vandalised Fort Amherst. They generously donated their time and materials free of charge to fix the £4000 worth of damage in time for Halloween, which is one of the fort's busiest times. Premier Roofcare is a great example of a local business doing their bit for the Medway community.
Kia-Mai Powell - Winner of the Spire Alexandra Hospital Sponsor Award
When scary things happen it's hard to keep calm, but Kia-Mai certainly kept cool under pressure when her mum, Stacey, suffered a seizure. The then six-year-old acted quickly and called for help. While waiting for the ambulance to arrive, she made sure Stacey's airways were clear and held her hand.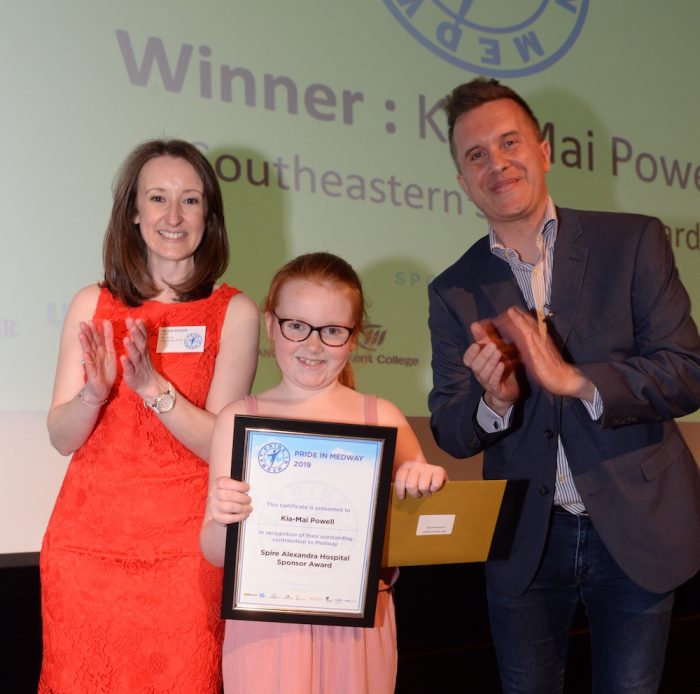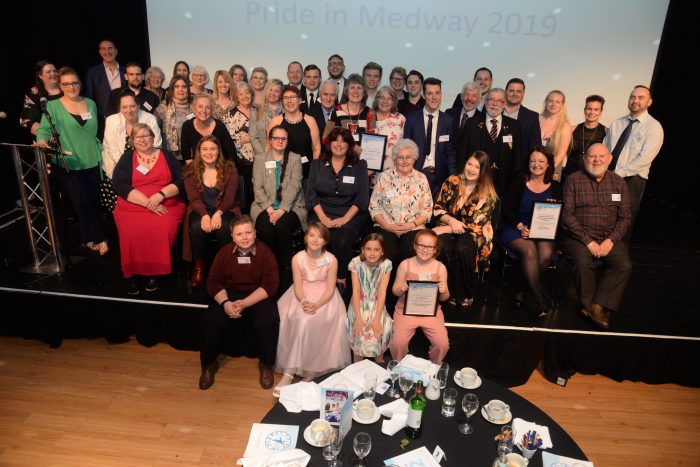 Karol Itauma - Winner of the Sarah Clarke Award
In addition to his impressive sporting achievements including winning a gold medal in Men's light-heavyweight boxing at the 2018 Youth Olympic Games, Karol has made a huge impact to his school community. His outlook, drive and positivity has undoubtedly made him a superb role model for the students by showing that you can achieve your aspirations through hard work and focus.
He also coaches at local boxing club, St Mary's ABC, where he helps young people from the wider Medway community. The person that nominated him has said that he has grown into a confident and well-spoken young man who is a credit to his school and the Medway community.
Camilla Seton - 2019 Pride in Medway Winner
Camilla is passionate about helping others in any way she can. As a cosmetic tattooist, she gives her time to give confidence back to people affected by cancer. She offers free eyebrow and 3D nipple tattoos for those that have undergone chemotherapy and mastectomy surgery. The person that nominated Camilla said that "she is kind, caring, professional and passionate about giving back to those in need of her services."