Sponsors
We have a number of fantastic sponsors supporting the Pride in Medway Awards 2019. Find out why they decided to get involved:

Medway Messenger
Out of all the events the Messenger supports, the Pride in Medway Awards remain one of our favourites. We know from our daily dealings that there are hundreds, if not thousands, of people out there who give their time, efforts and resources to help others. The awards play the important role of shining a light on the work these unsung heroes do. The Messenger is incredibly proud to support the awards and we look forward to featuring these community champions.
---

Medway Council
Medway Council is proud to continue to support the Pride in Medway Awards. These important awards help give recognition to some of the truly amazing people of Medway who consistently work to help others and who contribute so much to their local communities.
---

mhs homes
We've been sponsoring the Pride in Medway Awards for a number of years. As a charitable housing association, we're proud to lend our support to these awards which highlight some amazing stories of individuals who make Medway an area we should be proud to be a part of. They celebrate the very best partnerships, projects and people who help to make a positive difference to the lives of some of the most vulnerable people in our county. We see lots of quality entries every year and it's a reminder to us that despite challenges, with enough passion and innovation, organisations and individuals continue to deliver superb outcomes. These awards are a highlight in the year for many and we're proud to be a part of something that celebrates our community and the people that make it such a special place to live and work.
---

AC Goatham & Son
There are many local heroes here in Medway and we are very proud to be standing alongside so many of them this evening at the Pride in Medway Awards, as their achievements are recognised. We salute all the people of Medway who take the time to help others and who work towards improving the local community. Great teamwork all around!
---

Uniper
Uniper is proud to be sponsoring Pride in Medway again this year, an event that truly must be celebrated. We never cease to be amazed and inspired by the lengths, effort and energy some people are willing to go to support their local community. Our power station at Grain can help power local homes and businesses but it takes people to light up their communities – the type of people recognised by the Pride in Medway Awards.
---

Southeastern
Southeastern fully supports the Pride in Medway Awards which recognise those who help make the area so special. Our congratulations go to the winners and all the finalists who've gone the extra mile to serve and help the public. They're terrific ambassadors for Medway, an area where we have really strong roots, and continue to invest in the local community. Over the past few years we've completely rebuilt both Rochester and Strood stations, providing much more attractive and passenger-friendly transport hubs for the Medway community. And we continue to support and provide funding for the Kent Community Rail Partnership, whose work in schools and the community helps to make the Medway Valley Line more attractive to residents and visitors alike. We're extremely proud to celebrate the achievements of others who're helping to put Medway on the map.
---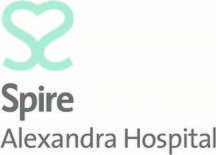 Spire Alexandra Hopsital
The Pride in Medway award recognises the truly extraordinary individuals and unsung heroes that walk amongst us every day. From charity fundraising to young heroes, we are delighted to support our local community and be a part of this truly worthy award.
---

MidKent College
We're delighted to sponsor Pride in Medway, and to help our local community celebrate those who have worked tirelessly to serve the people of Medway. Our hope is that the truly inspirational finalists we commend this evening will encourage others to take action and get involved in community life to make Medway a better place for everyone.
---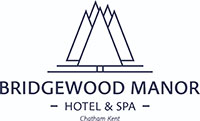 Bridgewood Manor
This is the first year that Bridgewood Manor Hotel has been involved in the Pride in Medway Awards and it has been great to be part of it. It has been really inspiring to learn about all the fantastic acts of kindness and bravery that the people of Medway have done. We will look forward to celebrating with a room full of these wonderful selfless people tonight.
---